Agile and responsive, the CORE Communications team of seasoned veterans in marketing strategy and execution has a passion for helping our clients succeed and our community thrive.
Our 20+ years of experience as business owners and entrepreneurs in St. Paul – combined with the backing of an award-winning, full-service marketing resource (CORE Marketing) – makes us an ideal partner for companies and organizations in the Twin Cities and throughout Minnesota.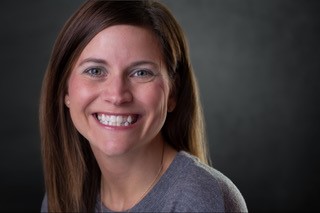 Kari Flaherty
CFO, CORE Communications - St. Paul, MN
With Kari's accounting experience, she and her husband Jim combine to make a well-rounded ownership team. As CFO of Allegra Marketing Print Mail and Image360 Graphic Signs Displays in St. Paul for over a decade, Kari managed the finances and administration of the dual-branded business. With CORE Communications, she works closely with clients and team members alike to help achieve success.
Jim Flaherty
President/CEO, CORE Communications - St. Paul, MN
Jim has a passion for helping people, which has been the driver of his success in business for over two decades. He and his wife, Kari, became business owners of Allegra Marketing Print Mail in St. Paul in 2007 – winning multiple awards for growing their business from $280,000 to $2,000,000 in annual sales. They also helped pioneer the concept of adding an Image360 Graphic Signs Displays franchise to their Allegra operation. Jim and Kari successfully sold their businesses in 2017 and are excited to bring CORE Communications to Minneapolis-St. Paul. Jim is deeply involved in the community, sitting on several nonprofit boards. He served as King Boreas LXXX of the Saint Paul Winter Carnival – the youngest person so honored in the event's 130+ year history!
Amy Mauzy
Account Manager, CORE Communications - St. Paul, MN
Amy has almost three decades of experience in the media industry in the Twin Cities. For the past few years she has worked in the world of nonprofits while also assisting several companies with their social media and public relations strategies. Amy served as Prime Minister of the 2016 Saint Paul Winter Carnival Royal Family – coordinating more than 300 appearances, travels and charitable endeavors. She currently serves on the Executive Board for the Saint Paul Festival & Heritage Foundation as Vice Chair. Amy took on an exciting role as transportation coordinator for the 2018 Super Bowl LII in Minneapolis and assisted at the opening ceremonies for the 2016 Ryder Cup at the Hazeltine National Golf Club in Chaska, Minnesota.